Vita
I create my sculptures mainly from various kinds of metal, including aluminum, brass, copper and steel on a canvas of hardboard. My wall ornaments are three dimensional with a very characteristic style. Often a soul is added to my work in the form of a little man made off iron wire. Spectators wonder if it represents themselves in a universe of possibilities.
My inspiration comes directly from nature, the unbeatable designer and source of my creativity. Other cultures as well as political developments are at the heart of my creations. I also do commissioned work.
Ever since I was young my uncle Heiko, a gifted craftsman, inspired and guided me on the path of creativity. In 2013 I get to spend a longer period of time together with him in the south of France where we work on the renovation and creation of half-timbered houses. This causes me to start working on my own creations. His sudden death at a very young age turns my world upside down. But it also gives me an important insight: your time here is precious, so you better use it well. Time for a change.
As of November 2014 I develop my skills in art and design (self-taught) and at the end of that year I start my own business under the name of »Der Kleine Holznagel« which will later be altered in the »Sylvi Schiller« brand. Aranka Aarsman does the marketing and promotion of my work and because of our differences we truly complement each other.
Dieser Inhalt des Drittanbieters YouTube wird aufgrund Ihrer fehlenden Zustimmung zu Drittanbieter-Inhalten nicht angezeigt.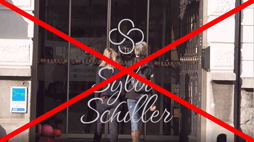 Exhibitions, fairs and press:
2016
October
Affordable Art Fair, Amsterdam
At the booth of the Galerie Waarkunst
Juni
Art Laren
January
Interclassics Maastrich
Am Stand vonTop Shops